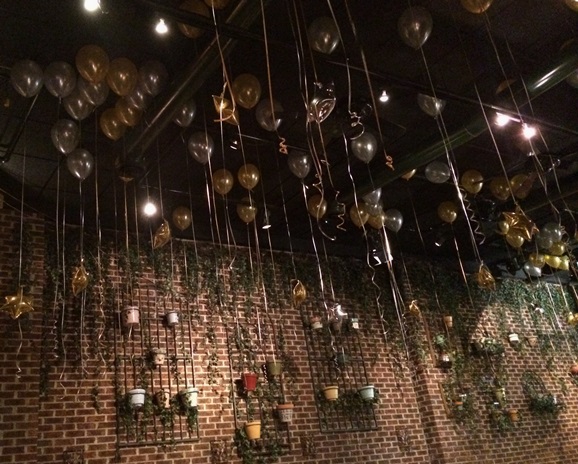 Gandhi, respected spiritual/political leader and humanitarian said, "You must be the change you wish to see in the world." Meaning lead by example, be a role-model. Focus inward, rather than trying to control what's outward. Living and being self-disciplined, despite how you view external factors right now.
Being more connected with ourselves. Allowing others to find their way in their own time. Especially the people close to us. Releasing attachment of our expectations for how people show up in their own lives. And truth-be-told, I catch myself falling back into this pattern of holding on to expectations I see for others. Between you and me, it's a difficult one to master. I keep practicing.
And the opposite of being in this practice, convincing others the expectations you have for yourself is just as good for them as well. Maybe so. Though maybe not. Convincing through lecturing, not always the most effective approach. Being through self-motivated actions is the better persuasive approach.
Think about the energy you may have spent trying to convince a friend or loved one (with all the sincere intentions) to try a different approach, join the gym, or eat healthier. Exhausting, I tell you!
What's more liberating is to shift that energy towards yourself. And let that friend, coworker, sibling, significant other, take notice of how you show up in the world, how you've changed, the abundance and success you've achieved as a result of your actions and commitment. That's empowering and convincing! That's being the change that allows others to see for themselves, if they want the same.
So how do we do this in a loving encouraging way?
Allow friends to make decisions. Allow friends to figure things out on their own. Allow others to make mistakes. Allow others to learn from their lessons. Allow others to come to you when they are ready for guidance. Finally, if you just can't help yourself, ask before offering advice or an observation, if it's okay to share.
When we practice this, we give others the freedom to be who they are, for everything they are right now. Receiving this acceptance unconditionally is simply what we all want for ourselves and deserve. Give it and welcome it back to you in return.
My wish for you in the New Year…May you find what you seek, that breakthroughs come easily, and that you practice releasing attachment of expectations. May you feel healthy, love, happiness, inner peace, and liberation! Namaste loves!
Related Articles
Let Someone else Shine…
Why I'm Letting Go of Long-Term Goals…
Waking up to Your Life…
Growing into Your Purpose…
Forgiving Myself…
* * * * * *
Sarina is currently working on her first book, Courageous & Remarkable Self: How to Take Risks, Live More Intentionally, and Travel the World Fearlessly.
Did this blog article resonate with you? Then like it, share it, and/or comment below. I personally respond to all comments on the blog. Also, be sure to Join the Courageous & Remarkable Self Movement–it's FREE! Sign up to make sure you're first to know about updates and C&R Self strategies. Also, be one of the first to get the Fearless World Traveler Checklist (my gift to you!) that I'm creating especially for you, Courageous & Remarkable One!
Thank-you for being part of the C&R Self community by reading and sharing your thoughts. I honor you. Namaste!
Let's stay connected!
Join the Courageous & Remarkable Self Movement.
So I can keep supporting you!