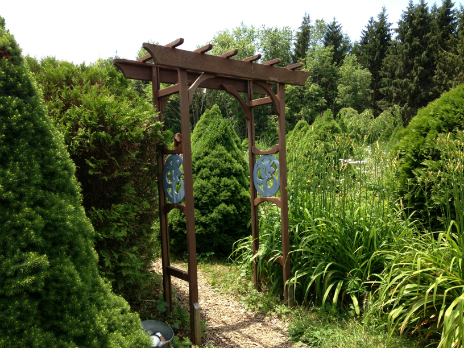 For as long as I can remember, I've always struggled with my desire to be perfect and accepted by others. Out of that need, came this enormous pressure and self-criticism when I wasn't meeting those impossible expectations. Another self-limiting belief that I've given into has been the, "I'm not good enough" feeling. Then at times, I've literally torture myself when I've made a mistake by obsessing over what happened, rather than letting it go.
Does any of this seem familiar to you? One thing's for sure, I know I'm not alone here with this negative self-talk. Maybe you can relate to one of these or have a different negative self-talk you tell yourself.
Sometimes getting to the root of the problem helps us understand why we think and do certain things. Though really what we need is to go beyond the self-awareness and have an approach to shift ourselves from the inside out. How so? Well, by actually positively rewiring our thoughts and creating a new mental imprint. Really? Yes, stay with me here.
Trust me that this is way easier than it may scientifically seem. So let me share a simple practice with you, so you can begin today to make this happen!
For the last 40 days, I decided to dedicate more time to nurture and love myself, to have more self-compassion and self-forgiveness, and to start to change this negative self-talk on a deeper level. As a result of this practice, I feel more love, kindness, and inner peace towards myself and others. It's allowed me to show up differently. So much so that I'll be continuing on with another 40-day self-love practice! More to come on this in a later update.
Taking the Mirror Work, a practice that comes from bestselling transformational authors, Louise Hay, and what Cheryl Richardson speaks about in her book, The Art of Extreme Self-Care, and another practice that comes from my therapist, I created something that spoke to my need. And you can do the same by deciding on the 3 self-affirmations that speak to you the most.
Ready to raise your physical, emotional, and mental energy? Well, let's not wait any further then.
1 – Take 3 negative statements you tell yourself or even say out loud to others. Think of times when you're disappointed, sad, angry, or frustrated. Don't worry. We're not going to stay in negative thinking long. However, in order to make this work, it requires you to dig deep to see what resonates the most for you.
2 – Then take those exact 3 statements and flip them into positive affirmations. Write out your affirmations. So, "I'm not good enough." Becomes, "I'm good enough just the way I am."
My 3 Self-Love Affirmations for my 40-day Practice were:
"I am good enough and worthy of love just the way I am."
"I accept and love myself even though I'm not perfect."
"I forgive myself for my mistakes and self-sabotage."
Once you've got these 3 powerful life-changing affirmations, you're ready to create an internal shift! Have your 3 self-affirmations handy, for the next step.
3 – Practice saying your 3 empowering affirmations out loud 5 times a day, as you face yourself looking into your gorgeous eyes in a mirror. It may feel utterly ridiculous at first, but just honor yourself and stick with it. This is the most important step and yes, you need a mirror! So carry a mirror, get yourself to the bathroom, look into your rear-view mirror (while the car is stopped, of course!), or find your reflection in your iPhone or the mirror app.
Many times, I did this practice with my hands crossed over my heart, which gave me a greater connection to myself.
4- Set reminders on your calendar. I actually did this on my iPhone as reoccurring appt with myself for 40-days at 8am, 12p, 3p, 6p, and 9p. This worked for me and it's okay if find yourself catching up every hour before bedtime. Just start, you'll get into the routine and look forward to take these simple yet really uplifting moments for yourself.
5- Feel free to journal about how you feel and the changes you've noticed during and after this 40-day practice. Tell me about it, if you like, so I can help support and cheer you on!
So I encourage you to go all out way big for yourself this time and to begin to really conquer the underlining self-obstacles getting in your way! Because you're worth it and deserving of many blessings, love, abundance, health, and adventures! I honor you. Namaste!
Related Articles
Get the Most out of Life Right Now!
Learn to Love Something You Hate –Shift Your Life!
When You Don't Get What You Want…
Are you Obsessing Over or Manifesting What you Desire?
* * * * * *
Sarina is currently working on her first book, Courageous & Remarkable Self: How to Take Risks, Live More Intentionally, and Travel the World Fearlessly.
Did this blog article resonate with you? Then like it, share it, and/or comment below. Also, be sure to Join the Courageous & Remarkable Self Movement–it's FREE! Sign up to make sure you're first to know about updates and C&R Self strategies. Also, be one of the first to know when C&R Self is accepted by a publisher as a book and all the exciting updates to come. Namaste!
Let's stay connected!
Join the Courageous & Remarkable Self Movement.
So I can keep supporting you!