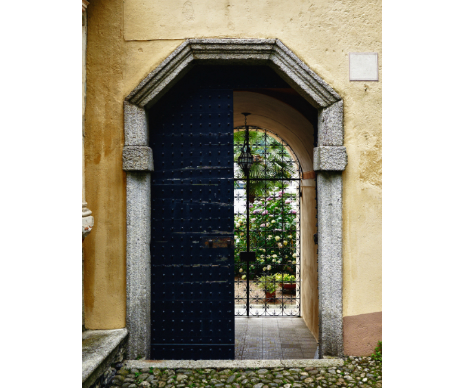 The moment when reality sets in and you come to know that you didn't get what you truly wanted.
This happened to me last weekend. The announcement was made about the winners of the Hay House Writer's Workshop contest and my book proposal wasn't selected.
Was I disappointed about missing this chance to be published with Hay House? Absolutely! Was I devastated about the news? Surprisingly, no. And really because I didn't place all my hopes and dreams on this one opportunity, my first attempt of going after my dream of becoming an author.
Because I wasn't so attached to the outcome of, it has to be this-opportunity-right-here-right-now. Because from the beginning I always saw this writer's workshop contest as a deadline to get me to finally commit to writing my book proposal. Though truth be told, I felt conflicted and still do, in where I am in my life with my HR career and wanting a book contract more so.
It just wasn't my moment this time. And I know my story doesn't end this way. I still believe in my book and still believe it will be published. While, I start to implement my strategy to make this happen, I'll be devoting myself to exciting upcoming projects and other writing assignments. That I can't wait to share with you, so more details to come in the following weeks and months!
By taking a writing class with the brilliant talented writing professor, Sue Shapiro (latest book out this week, Bosnia List!), by becoming an entrepreneur student again through Marie Forleo's B-School (another outrageously accomplished talented lady!) to focus me and hold me accountable, I'm on my way. Perhaps my next international trip is closer than the book deal right now. I've been holding off, so it's also time to get planning my next travel adventure!
All in all, what this moment represents is another lesson in patience for me. And to continue to trust and know, while manifesting (being open to the possibilities and flowing more) rather than obsessing on when and how it's got to be.
My desire only emerged even stronger to make this happen. My inner truth has spoken and I'm honoring it.
So when you don't get what you want, may your desire for what you want emerge even stronger! May you find a way to make it happen, while releasing the exact outcome! Namaste!
Related Articles
How to Conquer Disappointment and Show it Who's Boss!
Is Fear of Failure blocking you from Stepping into Your Greatness
How to Solve Your Biggest Problems with Adventures (11 Ideas Included)!
Get the Most out of Life Right Now!
* * * * * *
Sarina is currently working on her first book, Courageous & Remarkable Self: How to Take Risks, Live More Intentionally, and Travel the World Fearlessly.
Did this blog article resonate with you? Then like it, share it, and/or comment below. Also, be sure to Join the Courageous & Remarkable Self Movement–it's FREE! Sign up to make sure you're first to know about updates and C&R Self strategies. Also, be one of the first to know when C&R Self is accepted by a publisher as a book and all the exciting updates to come. Namaste!
Let's stay connected!
Join the Courageous & Remarkable Self Movement.
So I can keep supporting you!