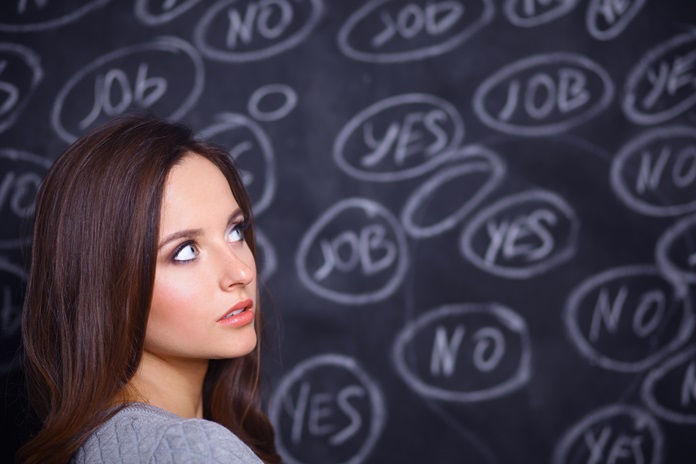 What worked for you the last three years, or even last three months, just may not be serving you well any longer. Kinda feels even out of alignment with who you are or what you really want or need now and going forward.
Still somehow you tend to get caught up in the keep-on-doing-the-same-approach, because it's easier, familiar, and feels safer than trying something new, or so you believe.
In being honest with yourself, consider feeling lighter and more at ease. Then imagine the potential that could be if you let yourself welcome the adventures and joy in a different decision. What would that look like for you?
You're allowed to Change Your Mind and Approach…
In what you desire from a partner in a relationship.
In the type of expectations you hold of your relationship partner. (Is it really fair to expect them to be everything for you?)
In how you prioritize what's most important to you in your life right now.
In forgiving (even your willingness to forgive) someone who you'd never thought you could.
In how you engage in a conflict/disagreement with a friend, a love partner, a family member.
In how you set your boundaries and who you open your heart to love more.
In what makes you happy especially after realizing what's most important.
In how you speak to yourself daily, and more so in moments of fear, disappointment, stress. (Exactly when elevating your self-talk to be more compassionate and loving becomes essential.)
In your commitment to goals that no longer make sense for your life or lack a positive emotional connection.
In the eating lifestyle you like to nourish your body with (from vegan, vegetarian, pescetarian, paleo, to practicing all of them depending on the day).
In where you want to live and who you want to live with.
In who you choose to share your time with and your reasons for doing so.
In how you choose to move your body (from a hater to lover of something you'd never thought you'd try or could even do).
In what career (or passion) you choose to show up for on a regular basis.
In making less logical decisions and more heart-centered ones.
In what types of vacations you take or adventures you go on.
In what type of plan you have for yourself, your business, your family.
Give yourself permission today. Start choosing moment to moment to live more, love more, be happy now. You're worth it. And you needn't worry about impressing anyone. Or about worrying how much time you've invested into something. And if you're caught up in seeking acceptance or avoiding being judged, well where has that gotten you?
And certainly worrying about your age isn't serving you well. You needn't worry about being enough. Because you're already enough. Beyond enough and ready for this change. It's got your name written all over it.
It's about feeling into life. It's about knowing what energizes you and what drains your energy.
Trust. Feel it. Know.
Above all, keep expressing the most authentic you in everything you do and everywhere you go. Then be amazed at how you shine.
Focus on staying open to the possibilities and opportunities that come your way. Focus on being grateful for all you do have right now. Focus on graciously receiving everything. It's all a practice. And it gets easier.
You can take a chance. And you can start over today.
You're allowed to change your mind. This is your time. This is your life.
So. Go. For. It!
I'll be here cheering you on. Namaste loves!
Related Articles
Why I'm Letting Go of Long-Term Goals…
Show me the way from Fear to Heart-Centered Living…
Growing into Your Purpose…
Forgiving Myself…
Let Someone else Shine…
* * * * * *
Sarina is currently working on her first book, part memoir/part self-help, Courageous & Remarkable Self: How to Take Risks, Live More Intentionally, and Travel the World Fearlessly.
Did this blog article resonate with you? Then like it, share it, and/or comment below. I personally respond to all comments on the blog. Also, be sure to Join the Courageous & Remarkable Self Movement–it's FREE! Sign up to make sure you're first to know about updates and C&R Self strategies. Also, be one of the first to get the Fearless World Traveler Checklist (free gift!) that I'm creating especially for you, Courageous & Remarkable One!
Thank-you for being part of the C&R Self community by reading and sharing your thoughts. I honor you. Namaste!
Let's stay connected!
Join the Courageous & Remarkable Self Movement.
So I can keep supporting you!