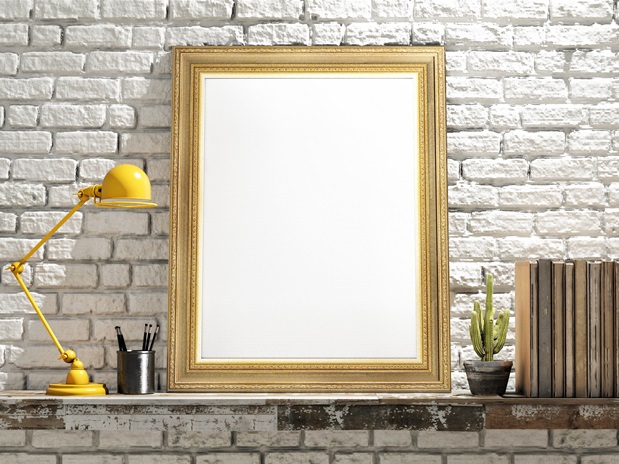 That moment when…Comparison and Keeping-up-with-everyone-else feeling begins to dissipate. Oh, how liberating it is to show up this way in life wherever we may be and whoever we may be with. When this happens, there's this distinct knowing and happy feeling that positive change has occurred for you.
Something new is on the horizon, because you are being more present in the moment and open to receiving it. That is what we call a Positive Shift. Because something changed on the outside that reflects your newer internal way of being, your mind shifted, and your presence shifted.
And a few weeks ago, I experienced just that. After reactivating my gym membership (run and practice yoga in the warmer months), I returned back to the gym for Spin class and Vinyasa Yoga. Actually, it's more like Vinyasa Bootcamp Yoga, as I like to call it. It's intense and fast moving, at least with this particular instructor at the gym. I leave barely being able to walk down the stairs from second level of the gym to the street. Yes, it fatigues my body and challenges me in ways like no other. Exactly why I keep coming back for more.
Though, this time returning to this yoga class at the gym felt different. I didn't feel the need to rush through the rhythmic asanas (sequencing of yoga poses done in a flow that changes week to week). I felt comfortable moving at my pace taking longer breaths, rather than that tendency to keep up with all the other yogis in the class, as I've felt here before.
Previously, that rushing I need to keep-up-with-everyone-else feeling caused me to fall out of alignment, even strained my shoulder one time, and another time ever so slightly shifted a rib bone out of place. And all I did then was twist a little too far, too soon without allowing my body to gradually go into that place.
Let me tell you shifting a rib out of place isn't fun. I felt like an old lady who had trouble getting out of bed. And I couldn't bend over because of the horrific sharp mid-back pain that radiated all the way through and when breathing. Yes, it hurt just from breathing! So ridiculous, I know. It made me nervous. And not knowing at first what happened or what caused it, I thought something could be wrong with my lung and an indication of something more serious. Required a visit to my wellness chiro to gently adjust it back and then it was all fine. Scary for a moment, for sure.
In yoga, there's that pivotal moment of pausing your mind long enough from thinking of anything else except that yoga movement of the moment. While also turning your mind away from unfocused thoughts and losing your balance. Letting go of frustrations of why you're not quite there yet in a pose, even if you've been there plenty of times before or just feel so darn on the edge of coming into the full expression of it. Acknowledging that confusion of why you can somehow flow into some intermediate poses, but can't seem to get some simple ones down. As in yoga, as in life, it's really the same dance and mirror of how we are showing up for ourselves and in relationships.
I've come to realize that when you begin to apply principles of yoga on and off the mat and in your life, you begin to live a life of more awareness and full of more meaning in everything you do. Yoga is just one form of moving meditation that could explain this change.
As I left yoga class from the gym that Sunday autumn morning and walked out on to the Huntington village street, I realized that I felt happier and centered and the essence of time didn't really matter. The Essence of Time didn't Really Matter.
Reassuring. Renewing. Revitalizing.
In that moment, it didn't matter that I had yet to accomplish more, or that I wasn't further along with what or where or who I thought I should be. Simply a Sweet Surrender to being present to my life right now. Releasing that control or illusion of control I thought I may have had with timing. Rather, showing up fully to what needs my attention right now. And what I want for you most, is have similar sweet surrender moments over and over again. Namaste loves!
Take a C&R Self Mindfulness Moment:
Now it's your turn, consider where or how you've been comparing yourself to others and trying to keep up with everyone else? Where in your life can you let go more, surrender more, and rather show up more in the glorious present moment for everything it offers?
Related Articles
Growing into Your Purpose…
What I Admitted to My Dad about Love & Relationships…
Forgiving Myself…
Enough is Enough… (And Mindfulness Approach with 5 Self-Mantras)
* * * * * *
Sarina is currently working on her first book, Courageous & Remarkable Self: How to Take Risks, Live More Intentionally, and Travel the World Fearlessly.
Did this blog article resonate with you? Then like it, share it, and/or comment below. I personally respond to all comments on the blog. Also, be sure to Join the Courageous & Remarkable Self Movement–it's FREE! Sign up to make sure you're first to know about updates and C&R Self strategies. Also, be one of the first to get the Fearless World Traveler Checklist (my gift to you!) that I'm creating especially for you, Courageous & Remarkable One!
Thank-you for being part of the C&R Self community by reading and sharing your thoughts. I honor you. Namaste!
Let's stay connected!
Join the Courageous & Remarkable Self Movement.
So I can keep supporting you!