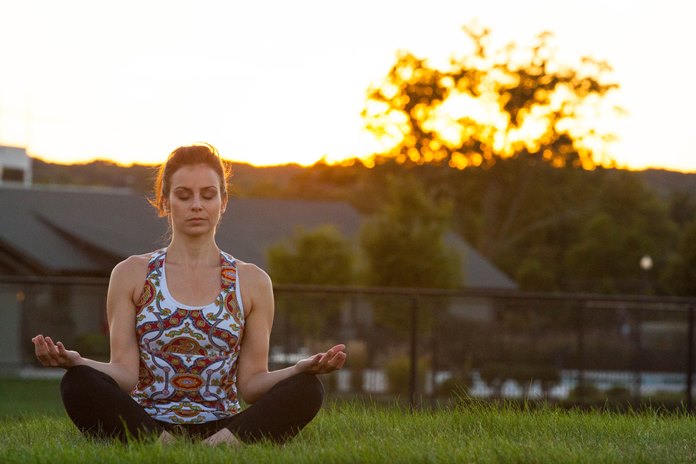 Two years ago almost to the exact same weekend in October, I was attending Marie Forleo's Rich Hot Happy (RHH) Live Event. I remember being wait-listed because I had deliberated too long on whether or not to invest the money in myself and the mission behind C&R Self. (This of course has evolved and more to come on that another time.)
I mean, how could I justify me being worthy enough to say yes to myself in this way?! Was I far along enough in C&R Self to really benefit from this event?
This wasn't your average modestly priced weekend workshop of a hundred dollars. It was actually a few thousand dollars to attend for two and half days for brilliant coaching and insight of successful entrepreneurs, motivational speakers, NY Times bestselling authors, who were recognized by lady Oprah as "the next generation thought leaders" featured on Super Soul Sunday. Exactly, the people I wanted to learn from.
Besides Marie Forleo, the other key note speakers, who are also her friends, were Gabby Bernstein, Kris Carr, Danielle LaPorte, and Mastin Kipp. Today I consider all to be my mentors, my spiritual/wellness warrior leaders, and my self-empowerment gurus that I turn to for deeper guidance.
So back to my insecurities. I wasn't concerned about the money. I was concerned about making this commitment. Taking myself more seriously and showing up differently in the world. I had bigger dreams. I felt limited in my HR career. And I wanted to make a bigger impact.
Something had to change in my life. Because the disconnected feeling from my everyday life was suffocating me. I didn't feel as if I was truly living my purpose or really knowing how exactly to make this happen. Though, I intuitive knew I had to be at the RHH Live Event. I said a silent intention that if I were to get an email because a spot magically opened up, then I would sign up that day. No more excuses. No more thinking about it. I couldn't risk missing out again.
And lo and behold, driving home to NY from the PA distribution site, with my HR coworker, that email came through! What were the chances?! My prayer was answered. So it was done, I was going to have the opportunity to attend the RHH Live, the last live event of this kind.
I know you must be wondering how that weekend was for me. It was beyond life-changing and unlike anything else I've ever attended. Almost like one long continuous episode of being on the Oprah show mixed with dancing, heart-opening meditations, empowering business/personal growth action steps and alignment of our goals and life purpose. What else could I have asked for?!
Now fast-forward two years later, I just finished reading Mastin Kipp's recently released book, Daily Love: Growing into Grace. It's a part memoir, part self-empowerment type of book. And I loved reading about Mastin's remarkable journey and life lessons that evolved into creating The Daily Love, this ridiculously mega successful speaking/writing/coaching business.
From tweets on Twitter (Kim Kardashian loved TDL tweets and told her followers!) to leading retreats in exotic places like Bali, and coaching workshops in between, Mastin has truly mastered what it means to go from losing it all and feeling hopeless to having it all!
So here's my 3 Favorite Life Lessons from Mastin's book, Growing into Grace:
1. Focusing on Contribution over your Significance wins every time!
Ask yourself as Mastin did, "How can I serve others at the highest level possible?"
When Mastin had financial concerns, he flipped his attention from fear of not having enough to serving others. This is how abundance, love, and dream opportunities like being a blogger for Oprah's Life Class tour and being a guest as one of the next generation thought leaders on the Super Soul Sunday, came into his life.
2. Having your act together is not a requirement to begin your journey on your purpose. Rather let that guide you into a better and happier life, and allow you to show up completely as you!
Mastin shared how he's a recovering drug addict and was couching surfing for 2 years when he started The Daily Love. When he was in crisis, he was living his purpose and finding his way at the same time.
We don't have to wait for everything to be "different" to start. (Isn't that relieving!? And thank-you Mastin for the permission and encouragement to keep going!)
3. Taking Massive Action means completely committing and moving towards fear to experience your highest level of personal growth and create the change you desire.
Mastin doesn't believe we'll ever become fearless rather that fear becomes what energizes us towards where we actually need to go.
Results you will see and your experiences will differ to the degree of which you commit and the level of actions you take. Again, these are massive actions infused with contribution, love, and great intention.
May you give yourself permission to embrace that fear holding you back. May you finally cross over to the other side. May you listen to your intuition and honor it. May you trust and honor yourself. May you see the magnificence inside of you that needs to be shared. And may you Grow into Your Purpose Gracefully. Namaste!
Related Articles
What I Admitted to My Dad about Love & Relationships…
Forgiving Myself…
Standing on the Ledge of a Mountain…
Enough is Enough… (And Mindfulness Approach with 5 Self-Mantras)
* * * * * *
Sarina is currently working on her first book, Courageous & Remarkable Self: How to Take Risks, Live More Intentionally, and Travel the World Fearlessly.
Did this blog article resonate with you? Then like it, share it, and/or comment below. I personally respond to all comments on the blog. Also, be sure to Join the Courageous & Remarkable Self Movement–it's FREE! Sign up to make sure you're first to know about updates and C&R Self strategies. Also, be one of the first to get the Fearless World Traveler Checklist (my gift to you!) that I'm creating especially for you, Courageous & Remarkable One!
Thank-you for being part of the C&R Self community by reading and sharing your thoughts. I honor you. Namaste!
Let's stay connected!
Join the Courageous & Remarkable Self Movement.
So I can keep supporting you!