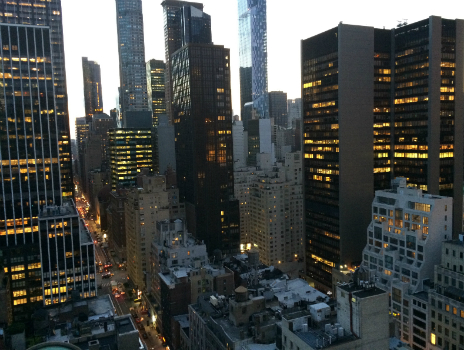 That moment when you hear back from a big publication that they won't be accepting your article…Disappointing, to say the least. You had your heart set on it. You really believed in your story and could swear it was the right writing style for this column.
Because you did your research and read months and months of articles. You challenged yourself to go deeper, sharing insights, in a memoir style. You did the very best you could do. About seven or so revisions, critiqued by fellow writers, a writing professor, and an editor. Nonetheless, you learned that it wasn't right for their needs.
But I just don't understand? Am I just wasting my time by investing in my passion of writing? Will this ever become more than what it is today? Will I ever become that book author that I've always thought I was meant to be? Clearly, this just isn't my year at all, I told myself.
Yes, I have these moments where I go to that place of magnifying one outcome while losing perspective for a short period of time.
Finally, I came to my senses and called my best friend, Gali, after torturing myself with these negative sabotaging thoughts all afternoon. (Working through my obsessive tendencies is a practice for me. Time limits and strategies help greatly!) Gali listened to me ramble on about this news and all my doubts that questioned if all this effort was really worth it.
And as I released it, talked it out loud, I heard how I was exaggerating this beyond what it was and remembered what I've shared before with you. One disappointing moment doesn't define who you are as an individual. I am not my failures. Overcoming and learning from failure is my approach.  
My emotions hijacked me for that afternoon because I am PASSIONATE about my writing. I know I am making a difference in this world. Because you tell me so by sharing your stories and insights and showing your support. I write my heart out to you every time and I'm not stopping now. I've got big plans to step up to. And I've got big plans for you!
So the next day I emailed my brilliant writing professor, Sue Shapiro, to ask for what she recommended where I could submit my article next. Power reclaimed, as I made my list of eight publications I could try for one by one, at the suggestion of Sue. Now, that's how we make a comeback. That's how we make failure work for us, with following through with a strategic game plan, of course!
Step away, gain perspective, focus your energy on what's next in the list rather than what didn't happen. Realize that something better is coming your way. Just allow it rather than force it to come to you. Namaste!
Thought Questions for Embracing Your C&R Self!
Now it's your turn. Tell me what strategies have worked for you when you've faced disappointment or failure. What's been your best comeback success story so far?
Related Articles
Forgiving Myself…
Standing on the Ledge of a Mountain…
How to Conquer Disappointment and Show it Who's Boss!
Are you Obsessing Over or Manifesting What you Desire?
* * * * * *
Sarina is currently working on her first book, Courageous & Remarkable Self: How to Take Risks, Live More Intentionally, and Travel the World Fearlessly.
Did this blog article resonate with you? Then like it, share it, and/or comment below. Also, be sure to Join the Courageous & Remarkable Self Movement–it's FREE! Sign up to make sure you're first to know about updates and C&R Self strategies. Also, be one of the first to get the Fearless World Traveler Checklist (my gift to you!) that I'm creating especially for you, Courageous & Remarkable One!
Thank-you for being part of the C&R Self community by reading and sharing your thoughts. I honor you. Namaste!
Let's stay connected!
Join the Courageous & Remarkable Self Movement.
So I can keep supporting you!