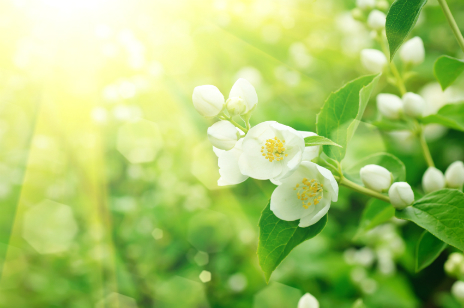 Amanda would say, "You're just like, Bethenny!" when we'd watch the Real Housewives of NY and the spin off shows, Bethenny's Getting Married? and Bethenny Ever After. She was referring to my ambitious, neurotic, bossy older sister ways. I love Bethenny Frankel and felt I could most relate to her being single in my 30s. "Well, I hope, I'm not walking down the aisle pregnant getting married at 40," I told her. Not that there's anything terrible about that, rather I didn't want my fate of everything coming together for me all at the same time to be so late when that was 7 years away.
What the heck was I supposed to do with myself in the mean time until my husband showed up? My partner of love and encouragement who will support me to keep going after my passions and making a difference in this world. Where was he? I want to share my journey of successes and failures with him. I want to travel with him and enjoy our marriage together before we start a family.
Well, thank goodness I found running, yoga and meditation! And thank goodness I stopped the dating marathon and shifted my energy towards writing, becoming an adventurous traveler, and having fun! Because while dating continues, it's not a race to the altar.
More recently, at the Gyn office this week for my regular annual exam, my Gyn looks closely at my left hand and points to my ring finger. I say, "I know my hands are dry." He then wiggles my ring finger signifying there's something missing. I tell him, "Oh, I just haven't met my husband yet." Confused, he replies, "So what are you waiting for? You and your sister kill me. You're both two beautiful single woman. I don't get it." Well, I don't always quite understand how I've been out there dating for the last five years since my seven year relationship ended. I never thought I'd be single at 35 wondering, "Where are you, my husband?"
What's reassuring to know is that I'm not alone. I've become a proud Otherhood woman, as Melanie Notkin, author of Otherhood: Modern Women Finding a New Kind of Happiness, calls it. Otherhood women find themselves in their 30s and 40s, educated, successful, single, and childless, not by choice or what they expected. Rather because we choose not to settle and desire to marry for love, a true deep connection that will evolve over a lifetime. And we can't control how and when our husbands show up.
However, we can choose to continuously live our lives intentionally, chase our dreams, and travel the world. While holding faith and love in our hearts of what we desire and do so without anxiety, we also step into our powerful presence. Choose to acknowledge and fully be your Courageous & Remarkable Self. Namaste!
******
I was so thrilled to read this profound, humorous book that also shared some heartbreaking realities. It's about time we gave voice to the Otherhood, a place for them to feel heard and acknowledged rather than misunderstood, while we educate others around us who they are and that there's more to life than one's relationship status and motherhood.
Want to get yourself a free copy of Otherhood, one of my fav books? Well, three (3) lucky C&R Self readers will get themselves a copy, simply by completing both steps below and through a random drawing.
1- First, share the tweet below and/or you can choose to like the C&R Self Facebook page instead.
Click to Tweet: Find meaning in who you are and where you are in life. @SavvyAuntie via @SarinaTomel http://bit.ly/1fAmDpJ #Otherhood #CRSelf
2- Next, join the C&R Self Movement, by submitting your name and email below for a chance to win.
If you loved Sex in the City, you're going to love Otherhood! Winners will be selected and notified by 5/16/14. (At this time, this giveaway is only open to residents located in the US and Canada.)
Related Articles
My Real Reasons for Traveling the World Fearlessly…
Manifesting Your Presence of Greatness!
So What's Next?…
Is Fear of Failure blocking you from Stepping into Your Greatness?
* * * * * *
Sarina is currently working on her first book, Courageous & Remarkable Self: How to Take Risks, Live More Intentionally, and Travel the World Fearlessly.
Did this blog article resonate with you? Then like it, share it, and/or comment below. Also, be sure to Join the Courageous & Remarkable Self Movement–it's FREE! Sign up to make sure you're first to know about updates and C&R Self strategies. Also, be one of the first to know when C&R Self is accepted by a publisher as a book and all the exciting updates to come. Namaste!
Thank-you for being part of the C&R Self community by reading and sharing your thoughts. I honor you. Namaste!
Let's stay connected!
Join the Courageous & Remarkable Self Movement.
So I can keep supporting you!